Posts for tag: oral health
By Healthful Dental
June 20, 2018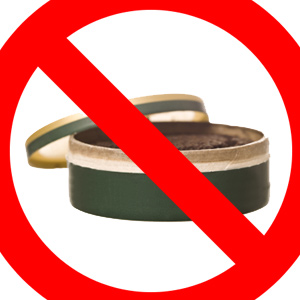 Chewing tobacco is as much a part of our sports culture as the national anthem. What once began as an early 20th Century baseball player method for keeping their mouths moist on dusty fields has evolved into a virtual rite of passage for many young athletes.
But the persona of "cool" surrounding smokeless tobacco hides numerous health threats — including disfigurement and death. What isn't as widely recognized is the degree to which chewing tobacco can adversely affect your teeth, mouth and gums.
Need more reasons to quit? Here are 4 oral health reasons why you should spit out smokeless tobacco for good.
Bad breath and teeth staining. Chewing tobacco is a prime cause of bad breath; it can also stain your teeth, leaving your smile dull and dingy, as well as unattractive from the unsightly bits of tobacco between your teeth. While these may seem like superficial reasons for quitting, a less-than-attractive smile can also have an impact on your self-confidence and adversely affect your social relationships.
The effects of nicotine. Nicotine, the active ingredient in all tobacco, absorbs into your oral tissues and causes a reduction in blood flow to them. This reduced blood flow inhibits the delivery of antibodies to areas of infection in your mouth. This can cause…
Greater susceptibility to dental disease. Tooth decay and gum disease both originate primarily from bacterial plaque that builds up on tooth surfaces (the result of poor oral hygiene). The use of any form of tobacco, but particularly smokeless, dramatically increases your risk of developing these diseases and can make treatment more difficult.
Higher risk of oral cancer. Besides nicotine, scientists have found more than 30 chemicals in tobacco known to cause cancer. While oral cancer constitutes only a small portion of all types of cancer, the occurrence is especially high among smokeless tobacco users. And because oral cancer is difficult to diagnose in its early stages, it has a poor survival rate compared with other cancers — only 58% after five years.
The good news is, you or someone you love can quit this dangerous habit — and we can help. Make an appointment today to learn how to send your chewing tobacco habit to the showers.
If you would like more information on the effects of chewing tobacco on general and oral health, please contact us or schedule an appointment for a consultation. You can also learn more about this topic by reading the Dear Doctor magazine article "Chewing Tobacco."
By Healthful Dental
March 12, 2018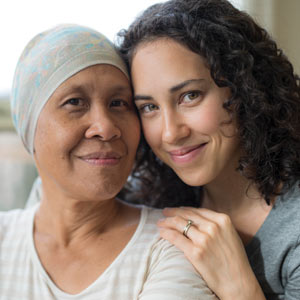 If you're facing cancer treatment, we wish you the best outcome possible. Treating this disease has advanced tremendously in recent decades, but the available options are still often challenging to endure. It will be your primary focus for the foreseeable future.
As a dental provider we also want you to be aware how the two main treatments, chemotherapy and radiation, could adversely affect your teeth and gums, especially if you're receiving radiation therapy near the head and neck. The aim of cancer treatment is to attack and destroy cancer cells to prevent their growth. Unfortunately, it can also destroy neighboring healthy cells and lead to harmful consequences in different parts of the body, including the mouth.
Salivary glands, for example, are especially vulnerable to damage during cancer treatment. This could create a situation where the mouth no longer produces adequate saliva flow, leading to a condition called xerostomia or dry mouth. Besides a lot of discomfort, restricted saliva flow can also increase your risk of tooth decay and other dental diseases. This is because saliva is the body's acid neutralizer (acid can erode tooth enamel) and its first line of defense against microbial infection.
To guard against this, it's important to support salivary flow as much as possible if you experience dry mouth symptoms during treatment (as well as beyond—it's possible the damage to these glands could be permanent). Since some medications also contribute to dry mouth, you should speak with your physician about the prescriptions you're taking: if any have dry mouth side effects ask if there's an alternative drug without these side effects. You should also drink more water during the day and especially when taking medications. And consider substances like xylitol gum that can help boost saliva flow.
Unfortunately, it may not be possible to fully avoid the effects of these treatments on your teeth and gums. So, be sure you keep up daily brushing and flossing and see your dentist regularly for cleanings and checkups. If necessary, there are a number of restoration options to restore your smile after you've completed your treatment.
If you would like more information on dental care during cancer treatment, please contact us or schedule an appointment for a consultation.
By Healthful Dental
December 19, 2017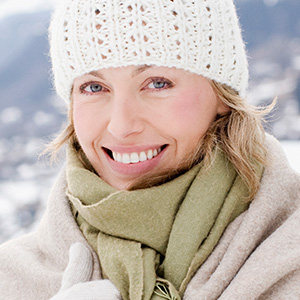 As the old song says, "'Tis the season to be jolly." And for many of us, the year-end holidays offer a perfect opportunity to break out of our daily routine and get together with co-workers, friends and family. Whether it's a casual gathering at home or a night on the town, one thing is for sure: There's likely to be plenty of food and drinks at hand to keep the good times rolling.
We're not going to say that you should never indulge in a sugar cookie or a tumbler of eggnog. But everyone knows that too much of a good thing can be bad for your health. So here are some simple tips to help keep your oral health in good shape while you're enjoying the holiday season.
Choose Healthier Snacks — good-tasting munchies don't have to be bad for you. Plant-based hors d'oeuvres like hummus with raw vegetables can be just as delicious and satisfying as chips and dip—and a lot healthier, with plenty of vitamins and fiber, and little or no sugar. Cheese, yogurt and other dairy products, eaten in moderation, can actually be beneficial for your oral health: they can stimulate the flow of saliva and restore minerals to the teeth. If you choose to eat sweet snacks, limit them to around mealtimes. That way, your mouth gets a break from sugar and acid in between meals.
Drink Plenty of Water — Sure, there are plenty more exotic beverage choices. But for better health, alternate those fancy drinks with glasses of water. Sugary, acidic beverages like soda (or even juice) can feed decay-causing bacteria and weaken the tooth's enamel, leading to cavities. Alcohol dries out the mouth, which can cause a number of oral health problems. But water promotes the body's production of beneficial saliva, and keeps you healthy and hydrated. It also helps neutralize tooth-eroding acid and wash away sticky food residue that can cling to your teeth.
Don't Neglect Your Oral Health Routine — Sure, between frantic holiday shopping and eagerly anticipated get-togethers, it may seem like there aren't enough hours in the day. But it's always important to maintain your regular oral health routine—and even more so at this time of year. Brushing twice a day for two minutes each time and flossing once a day are proven ways to prevent cavities and gum disease. Find a few minutes to take care of yourself and you can keep your smile looking good all year long.
The holidays are a time for friends, family, fun and celebration. We offer these suggestions with our best wishes for a safe and healthy season. If you would like more information about how to maintain good oral health—during the holidays or any time of year—please contact our office or schedule a consultation. Read more in the Dear Doctor magazine articles "Nutrition and Oral Health" and "10 Tips for Daily Oral Care at Home."