Posts for: January, 2019
By Healthful Dental
January 17, 2019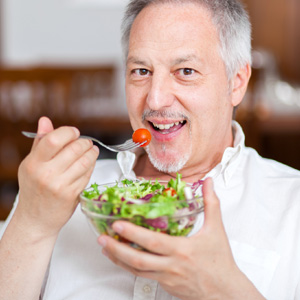 One of the most popular subjects in books, magazines and social media is food — the things we should or should not eat (or at least not too much). While losing weight is a popular focus, it's only one part of the whole — a balanced diet that supplies the nutrients we need to be healthy.
What you eat can also make a difference in your oral health. Here are 4 changes you should make to your dietary habits to cut down on the risk of dental disease.
Adopt a nutritionally sound diet plan. When we say diet, we're not talking about the latest weight-loss sensation — we mean a planned way of eating for life. For most people, that's a balanced diet of fresh fruits and vegetables, protein and dairy. Your teeth and gums have the best chance of remaining strong and healthy with a nutrient-rich diet.
Manage your sugar intake. Sugar and similar carbohydrates are a rich food source for bacteria that cause dental disease. It's important then that you keep your sugar consumption within limits: don't eat more than six teaspoons of processed sugar a day (or three for a child); avoid sugary snacks between meals; and try to satisfy your sweet tooth with the natural sugars found in fresh fruits and vegetables.
Cut back on acidic beverages. Sodas, juices, sports and energy drinks are all the rage. They're also high in acid, which at chronic levels can soften and erode tooth enamel. So, try to drink them only at meal times and avoid sipping on them over long periods. And, if you're hydrating yourself after moderate work or exercise, try nature's perfect hydrator — water.
Avoid eating before bedtime. A good portion of the acid in our mouths after we eat can be neutralized by saliva. As we sleep, though, our saliva flow slows down and doesn't have the same buffering power as it does during the day. So, try not to eat as least an hour before you turn in for the night, especially foods with added sugar.
If you would like more information on nutrition and oral health, please contact us or schedule an appointment for a consultation. You can also learn more about this topic by reading the Dear Doctor magazine article "Nutrition & Oral Health."
By Healthful Dental
January 07, 2019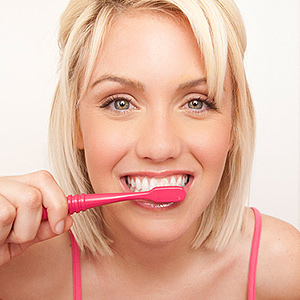 For most of us, brushing and flossing is a routine part of daily life. But has it become such a routine that you may not be getting the most out of your daily regimen?
First, let's be clear about what you're trying to accomplish with these two important hygiene tasks, which is to remove as much accumulated dental plaque as possible. This thin film of bacteria and food particles is the primary cause for both tooth decay and periodontal (gum) disease.
So how can you tell if you're effectively cleaning dental plaque from your teeth? Here are 4 ways to check your brushing and flossing skills.
The tongue test. Move your tongue across the surface of your teeth, especially at the gum line, immediately after brushing and flossing. "Plaque-free" teeth will feel smooth and slick. If you feel any grittiness, though, you may be missing some plaque.
Floss check. For a similar effect after your daily hygiene take a fresh piece of floss and run it up and down your teeth. If the teeth are clean and you are using un-waxed floss, the floss should "squeak" as you move it up and down.
Disclosing agents. You can also occasionally use a plaque disclosing agent. This product contains a solution you apply to your teeth after brushing and flossing that will dye any leftover plaque a specific color. Disclosing agents are handy for uncovering specific areas that require more of your future hygiene attention.  And don't worry—the dye is temporary and will fade quickly.
Dental visits. For the ultimate test, visit your dentist at least twice a year. Not only can dental cleanings remove hard to reach plaque and calculus (hardened tartar), but your dentist or hygienist can evaluate how well you've been doing. Consider it your "final exam" for oral hygiene!
Be sure to also ask your dental provider for tips and training in better brushing and flossing. Becoming more effective at these critical tasks helps ensure you're keeping your teeth and gums free of disease.
If you would like more information on best oral hygiene practices, please contact us or schedule an appointment for a consultation. You can also learn more about this topic by reading the Dear Doctor magazine article "Daily Oral Hygiene: Easy Habits for Maintaining Oral Health."