Posts for: October, 2017
By Healthful Dental
October 27, 2017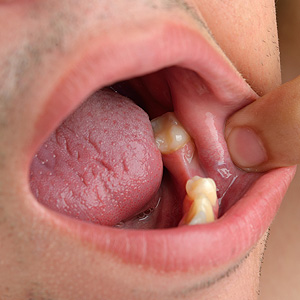 People often put a premium on appearance when deciding whether or not to replace a missing tooth. There's more motivation to replace one in the "smile zone," where the teeth are more visible, than one that's not.
But even if your missing tooth is in the back out of sight, there are still good reasons to replace it. That's because even one lost tooth can have a cascading ill effect on other teeth, the underlying bone or eventually your entire facial structure.
The chief problems caused by a missing tooth occur first with the bone. The act of chewing generates pressure around the teeth. The teeth transmit this pressure through the roots to the bone, which stimulates the bone to grow and remain strong in support of the teeth. When you lose a tooth, the bone no longer receives this growth stimulation.
In time, the replacement rate for older bone cells will slow down and cause the bone volume to decrease. It's possible to detect a change just months after losing a tooth: you can lose an estimated 25% of bone width in the first year.
As the bone diminishes, the jaw loses height and then more width. The gum tissues will also gradually decrease. As a result you may not be able to chew or even speak as well as you once could. Depending on the number of teeth you've lost, the foundational portion of the jawbone — the basal bone — may also decline. The distance between nose and chin may decrease and the cheeks sink in. Without bone support in the rear, the bite can collapse and push the teeth forward out of their normal position.
The best way to avoid this debilitating spiral is to replace a tooth as soon as practical. There are many options, but perhaps the best choice is a dental implant: not only will it provide a life-like appearance, but its affinity with bone will stop bone loss and even encourage new growth.
So, don't neglect replacing that "invisible" tooth if it's lost. Your mouth and ultimately your appearance will be better for it.
If you would like more information on tooth loss and restoration options, please contact us or schedule an appointment for a consultation. You can also learn more about this topic by reading the Dear Doctor magazine article "The Hidden Consequences of Losing Teeth."
By Healthful Dental
October 12, 2017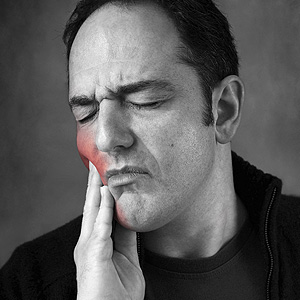 As many as 36 million adults in the U.S. suffer from some form of chronic jaw pain. What's more, many of these may also experience other painful conditions like arthritis or chronic fatigue in other parts of their body.
Chronic jaw pain is actually a group of difficult to define disorders collectively referred to as temporomandibular joint disorders (TMJD or also TMD). TMD not only refers to pain symptoms of the temporomandibular (jaw) joints but also of the jaw muscles and surrounding connective tissue. Most physicians and dentists agree TMD arises from a complex range of conditions involving inheritable factors, gender (many sufferers are women of childbearing age), environment and behavior.
A recent survey of approximately 1,500 TMD patients found that nearly two-thirds of them also suffered from three or more related health problems like fibromyalgia, chronic fatigue syndrome, rheumatoid arthritis, headaches, depression and problems sleeping. The understanding of TMD's connection with these other conditions is in its early stages of research, but there's avid interest among healthcare providers to learn more and possibly devise new treatments for TMD in coordination with these other related conditions.
In the meantime, TMD patients continue to respond best with the traditional approach to treatment, including physical therapy, thermal (hot or cold) compresses to the area of pain, medication and modifying the diet with more easier to chew foods. In extreme cases, jaw surgery may be recommended; however, success with this approach has been mixed, so it's advisable to get a second opinion before choosing to undergo a surgical procedure.
Hopefully, further study about TMD and its connection with other conditions may yield newer treatments to ease the pain and discomfort of all these conditions, including TMD. You can stay up to date on these and other developments for coping with the discomfort of TMD at www.tmj.org and through your healthcare provider team.
If you would like more information on TMD, please contact us or schedule an appointment for a consultation. You can also learn more about this topic by reading the Dear Doctor magazine article "Chronic Jaw Pain and Associated Conditions."